---
Please print this page or keep this page open for instructions on securely importing patient results into your YouScript account.
Step 1. Go to https://www.youscript.net/.
Step 2. Login.
If you are a healthcare provider with a valid NPI number and do not have an account, select the Create An Account link in the lower right corner and complete. Check your email for your new account password. If you are not a healthcare provider with a valid NPI number, request a trial account here: www.youscript.com/software-trial.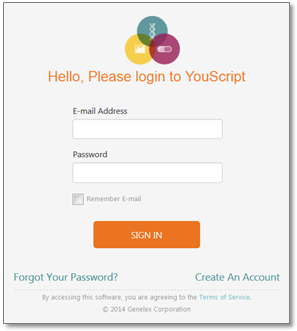 Step 3. Go to the Menu tab in the upper right hand corner and select Import YouScript Patient.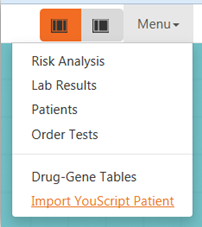 Step 4. Enter the Genelex Laboratory # present on the patient's lab result or wallet card. Enter the patient's Date of Birth. Agree to the disclaimer before selecting Activate.
Step 5. The patient record will import into your account. Phenotypes will be present in the Drug and Phenotype list. If the patient had been tested after January 2014, their lab report PDF with medication analysis will also import into the +Lab Results section of the patient record.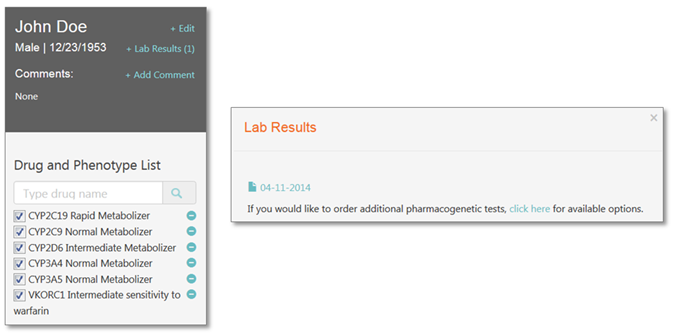 Step 6. Add medications to the patient record to generate a new interaction report. Save.
---